Defend your business against phishing and smishing attacks
What if all your co-workers were just as skilled in detecting phishing and smishing as your IT security staff?
Phishmanager helps you find out your staff's level of security awareness without risking a hack:
Increase employee knowledge of security and risk topics including phishing and ransomware
Encourage safety-minded behaviors at minimal cost
Increase the speed of reporting and detection of real Email phishing threats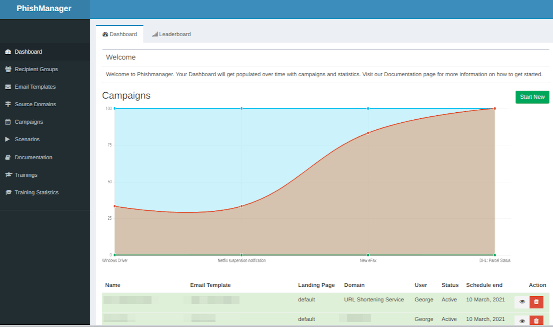 to launch your first campaign
Understanding our easy to use service

Choose from hundreds of phishing templates or design your own.


Get a real-time view of how your staff responds to the phishing attack. Will they take the bait or will they remember their security training and report the Email?

After a few campaigns, watch your security awareness improve at all levels as your staff begins to recognize and proactively report suspicious e-mails.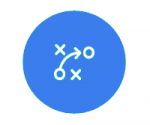 Your staff learns essential skills for detecting and thwarting phishing attacks. Security seminars may keep them aware for a few weeks, but recurring simulated Emails from Phishmanager keeps them alert and ready at all times.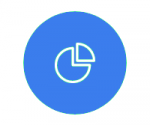 Turn employees into your first line of defense against hackers. Emails reported as suspicious are sent directly to your IT security team, improving response time to latest threats.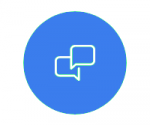 Collect Data on your Risk Level
Our solution includes a dashboard and extensive statistics, scoring and reporting functionality to track how security awareness is improving in your business.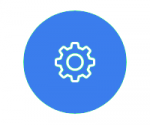 The average Cost of a Spear Phishing Incident for mid-size companies is $1.6Mn. Statistics show that anti-phishing training programs have at least a seven-fold return on investment , even taking into account the loss of productivity during the time the employees spent being trained.
BASIC
USD
7200
(billed annually)
Multi-year discount available*
Large attack scenario library
Online training modules (basic)
PRO
USD
7499
(billed annually)
Everything in BASIC, plus
Online training modules (FULL)
Simulate Malicious Attachments
Multiple administrator accounts
ENTERPRISE
Starts at USD 12999
(billed annually)
Smishing (SMS-based) attacks
Typosquatting Detection corporate domains